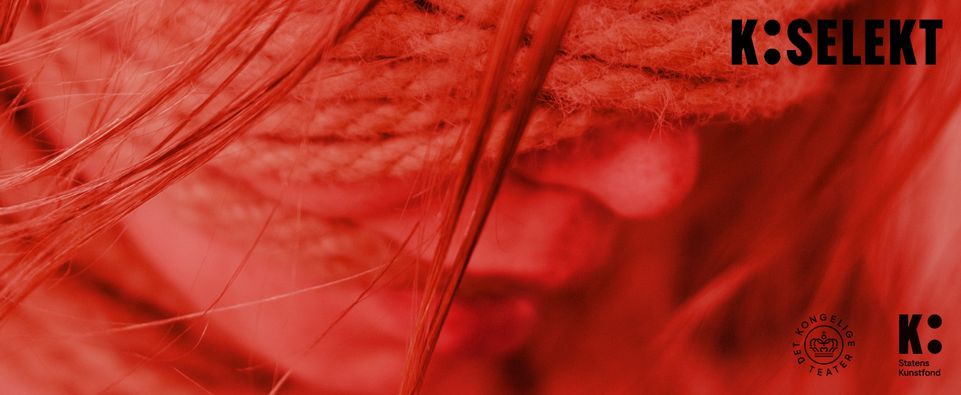 Sew Flunk Fury Wit
Sew Flunk Fury Wit creates enigmatic musicdramatic signature performances in a hard to categorize hybridgenre of hyper-surreal human sized neo-puppetry, poetic dramatic worlds and seductive soundscapes of new composed opera with a broad and exploring sense of music and instruments.
The company was founded by artistic director – Svend E. Kristensen (DK) – in 2013. He began his artistic career at the experimental music scene in Denmark in the early 80's. Up through the years he has elaborated, developed and designed various life-sized puppets from materials such as carbon fibers, silicones and other composites. Read more about artistic director Svend E. Kristensen.
RECENT SHOWS
RITUAL – Rejsekammeraten
Om liv og død, H.C. Andersen, japansk bondage og længslen efter at transcendere.
Sew Flunk Fury Wit flår H. C. Andersens fortælling Rejsekammeraten fra hinanden
i en collage af performance, biografi, unikke dukker, musik og myter.
Det gode og det onde vendes på vrangen, lys og skygge mødes.
Book billetter til forestillingen
Det Kongelige Teater, Skuespilhuset, Lille Scene
Forestillingen er kurateret som en del af K:Selekt.
K:Selekt er et samarbejde mellem Det kongelige Teater og Statens Kunstfond om at styrke udviklingen på tværs af strukturer, genrer og til gensidig inspiration i det danske scenekunstmiljø.
A mesmerizing, experimental and relevant musicdramatic catastrophe-historical interpretion of Richard Strauss composition. With the remarcable instrument ondes martenot, soprano and an enchanting human-sized puppet.
An ecstatic tribute to the courageous attempt of the corposurreal transformation. An enigmatic, innovative and intensely mesmerizing, music-dramatic experience that releases the eyes and imagination of both creator and audience. Co-produced with Antibodies Collective (JP) and Folk Opera Iceland.
Telling the tale of a world gone horribly wrong in the shape of five fascinating human-sized puppets, a luminescent opera soprano and a shadowy figure.
A story about a couple who dies in a car crash, the story is told through music & song, Opera & Ambient rock, accompanied by neo puppets, in a New Music Dramatics-framing.
The performance FEINSCHMECKER (2014) was the first collectively produced work by Sew Flunk Fury Wit, staging a relational drama of 3 life- sized hypernaturalistic female puppets and 3 male puppeteers. Created by Thomas Hejlesen (Von Heiduck) and Svend E. Kristensen.

DUST, CRASH, and Corpo Surreal are developed collectively with director Jesper Pedersen.
Follow Sew Flunk Fury Wit at Facebook and Instagram